Panel to be held at the Vintage Computer Festival 8.0
Saturday November 5th, 2005, 1:00 pm at the
Computer History Museum, Mountain View, CA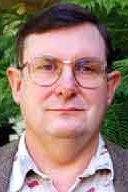 Lee Felsenstein
(From Wikepedia)
Lee Felsenstein (born 1945 in Philadelphia) is a computer engineer who was the designer of the Osborne 1, the first portable computer. As a young man, he was a New Left radical and wrote for the Berkeley Barb, one of the leading underground newspapers.
Before the Osborne, Lee designed the Z80 based "SOL" computer from Processor Technology, the PennyWhistle modem, and other early "S-100" era designs. These existed in a market space with early generation hobbyist microcomputers from Morrow Designs, Cromemco, MITS (Altair), and other vendors.
Many of his designs were leaders in cost reducing computer technologies for the purpose of making them available to large markets. His work featured a concern for the social impact of technology. The "Community Memory project", with which he was affiliated, was one of the earliest attempts to place networked computer terminals in such places as Berkeley supermarkets to attract casual use by persons from all walks of life passing through and facilitate social interactions among non-technical individuals, in the era before the Internet
Felsenstein received a BSEE from the University of California at Berkeley in 1972.
Lee's personal page is https://www.nerditude.com/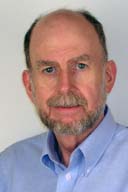 Michael Holley
Michael has been interested in electronics since he was 10 year old. While in the U.S. Navy he purchased the January 1975 issue of Popular Electronics in Guantanamo Bay, Cuba. In 1978 he transferred to Seattle University and the Northwest Computer Society. Members there included Bob Wallace (latter of Microsoft) and Joe Felsenstein (Lee's brother.)
He is the author of two books on Programmable Logic (PLDs and FPGAs) and has written CAE software for the past 25 years. In 2000 he pulled his Southwest Technical Products Corp (SWTPC) 6800 Computers out of the closet and started a web site to preserve all of the SWTPC documents.
Michael Holley and the Homebrew Computer Club
Between 1975 and 1977 he attended the College of San Mateo and the Homebrew Computer Club. Michael's SWTPC web site is at: www.swtpc.com/mholley. Michael kindly provided us with many of the Homebrew Computer Club Newsletters we have now in our online exhibit.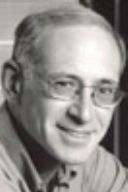 Len Shustek
Len Shustek's educational background is in computer science (M.S., Ph.D., Stanford University) by way of physics (B.S., M.S., Polytechnic University in Brooklyn N.Y.). After graduation he joined the faculty at Carnegie Mellon University as an assistant professor of computer science.

In 1979 he co-founded Nestar Systems Inc., an early producer of networked client-server computer systems. In 1986 he co-founded Network General Corporation, a manufacturer of network analysis tools, notably "The Sniffer™." The company became Network Associates Inc. after merging with McAfee Associates and PGP. Shustek is now semi-retired and serves on the boards of several high-tech startups and three non-profit organizations.

He teaches occasionally as a consulting professor at Stanford University, and is a partner at VenCraft, a small "angel financing" venture capital fund. He is also a trustee of Polytechnic University, and chairman of the board of trustees of Computer History Museum.
Len Shustek and the Homebrew Computer Club
Len (Lenny in the day) was a key facilitator and member of the Club having secured the auditorium at the Stanford AI Lab and SLAC (the Stanford Linear Accelerator Center) for meetings following the first one which occured in Gordon French's garage. Out of his early Club experiences Len went on to form a number of companies and do a number of firsts. Len kindly provided us with many of the Homebrew Computer Club Newsletters we have now in our online exhibit. See also: Len's pages on the Homebrew Club and the 2001 reunion.
Bob Lash was among the youngest at the first meeting of Homebrew in Gordon French's garage, and greatly enjoyed building a homebrewed 12-bit minicomputer with a 30-bit wide micro-control store using about 100 wire-wrapped TTL chips. He also wrote an assembler and compiler for it. Bob later received a BS in Electrical Engineering and Computer Science from UC Berkeley, and an MD degree from UC San Diego. He co-founded a number of medical device ventures, and then in 1995 co-founded WebChat, a 3 million member online community which was acquired by Infoseek and integrated into Disney's GO.com. Today he is VP of Engineering at ViOptix by day, and a volunteer member of the PDP-1 restoration team at the Computer History Museum by night.

For more biographical details on Bob, please see:
https://www.bambi.net/bob.html
Bob Lash and the Homebrew Computer Club

Bob Lash's Homebrew Computer Club History can be found at:
https://www.bambi.net/bob/homebrew.html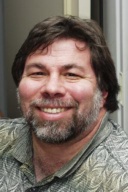 Steve Wozniak
A Silicon Valley icon and philanthropist for the past three decades, Steve Wozniak, Founder, Chairman and CEO of Wheels of Zeus (wOz), helped shape the computing industry with his design of Apple's first line of products the Apple I and Apple II and influenced the popular Macintosh. For his achievements at Apple Computer, Steve was awarded the National Medal of Technology by the President of the United States in 1985, the highest honor bestowed America's leading innovators.
In 2000 Steve was inducted into the Inventors Hall of Fame and was awarded the prestigious Heinz Award for Technology, The Economy and Employment for "single-handedly designing the first personal computer and for then redirecting his lifelong passion for mathematics and electronics toward lighting the fires of excitement for education in grade school students and their teachers."
Making significant investments of both his time and resources in education, Wozniak "adopted" the Los Gatos School District, providing students and teachers with hands-on teaching and donations of state-of-the-art technology equipment. Wozniak founded the Electronic Frontier Foundation, and was the founding sponsor of the Tech Museum, Silicon Valley Ballet and Children's Discovery Museum of San Jose.
Steve is currently a member of the board of directors for Jacent, a developer of cost-effective telephony solutions, and Danger, Inc., developer of a end-to-end wireless Internet platform.
Steve's main personal page is at www.woz.org
Woz and the Homebrew Computer Club
Woz attended the many of the meetings of the Homebrew Computer Club and it was there he met Steve Jobs and together they fomed Apple Computer, Inc. in 1976. You can read about what Woz was up to in our early issues of the Homebrew club newsletter.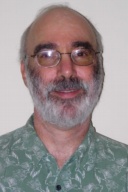 Allen Baum
Allen has been interested in computers since the day he ran into a guy named Steve drawing circuit diagrams for a minicomputer in the high school library, attended the first Homebrew meeting in Gordon French's garage, financed the first run of Apple I's, and co-wrote parts of the Apple I and Apple II monitor ROM.
Allen is a Principal Engineer at Intel working on enterprise processor and platform architectures. He's also designed microprocessors at Digital Equipment Corp. and Compaq Computer in the StrongArm (SA1500)
and Alpha (EV7 and EV8) processor design groups, at Apple (
Apple II
, ARM processors for Newton, and one you never heard of) and at Hewlett-Packard (PA RISC architecture and
HP-45 calculator
). He also has a life, and hobbies that don't have anything to do with computers.
He received his BSEE and MSEE from MIT in 1974. He a member of IEEE, is past chair of the IEEE Technical Committee on Microprocessors and Microcomputers and Hot Chips conference, and is named on over 17 patents (so far) in the area of processor architectures.

Moderator and Introducer: Bruce Damer




Bruce Damer is co-founder and Curator of the DigiBarn Computer Museum in the Santa Cruz Mountains of the Bay Area of Northern California. He has a passion for both the history of visual computing and a practice in the virtual worlds business as CEO of DigitalSpace Corporation and the author of the first book on Avatars and multi-player games on the Internet. Bruce will introduce the Homebrew@30 panel with a brief presentation and then pass it on to MC Lee Felsenstein. Working with DigiBarn crew Bruce will also bring some historic running Homebrew hardware for hands-on experiencing during the VCF. More about Bruce's wacky life here.

Bruce Damer and the Homebrew Computer Club

Bruce never attended a single Homebrew club meeting but was actually staying in Sunnyvale, California on a school exchange from his hometown of Kamloops, BC, Canada, during the time of the first Homebrew meetings in March-April of 1975. At ths tender age of 13 he was a "prema-nerd" (premature nerd) focusing mainly on cartooning as a medium of graphical expression whilst designing board games of strategy as a means of algorithmic expression. During the late 70s he started hanging around the Canadian versions of early computer clubs and reading magazines and wondering what "superfloppy" meant. His graphical algorithmic mind was finally engaged when he met a PDP-11 in college and from there, well, more about Your Curator here and on his personal and biz life here.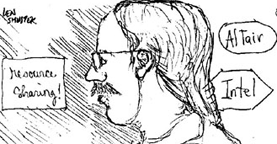 Return to Homebrew@30 main page
Know any more about the Homebrew Computer Club or have any
pictures, movies, stories or artifacts to contribute to this effort? Contact us!