Home | About | Collections | Stories | Help! | News & Links | Friends | Lets Talk! | Events & Visiting | Search
DigiBarn Friends: David Craig
David Craig has programmed Apple computers since the Apple ][ in the late 1970s. He's a pack rat of old Apple information which he's kept all these years. David can be contacted at shirlgato<at>cybermesa<dot>com.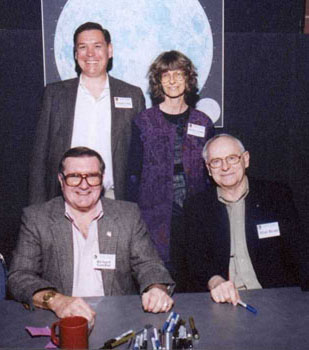 David (at upper left) also has a big interest in the early US space program. He's been fortunate to have met several of the early US astronauts. Here's a link to a site about the above meeting.


See Also:
Please send site comments to our Webmaster.
Please see our notices about the content of this site and its usage.
(cc) 1998- Digibarn Computer Museum, some rights reserved under this Creative Commons license.