Home | About | Collections | Stories | Help! | News & Links | Friends | Lets Talk! | Events & Visiting | Search
DigiBarn Documents: PrincOps-Mesa Principles of Operation from Wildflower site with thanks to Alan Freier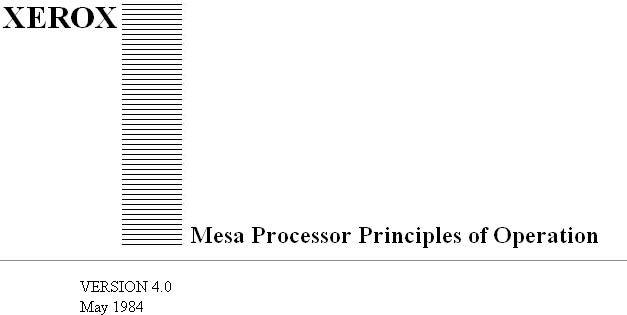 TABLE OF CONTENTS
See Also:
Another version of the PrincOps manual at Don Woodward's site.


The Digibarn's extensive collection of Xerox computers and other artifacts


Please send site comments to our Webmaster.
Please see our notices about the content of this site and its usage.
(cc) 1998- Digibarn Computer Museum, some rights reserved under this Creative Commons license.