Home | About | Collections | Stories | Help! | News & Links | Friends | Lets Talk! | Events & Visiting | Search
Xerox 8000 Network Systems: Sharing Information and Resources
This brochure is from 1985 when Xerox had built a second generation of the Xerox Star hardware, new versions of the Star and Xerox Network Services software. There was also a new connection to database software running on DEC VAX hardware -- another early supporter of Ethernet.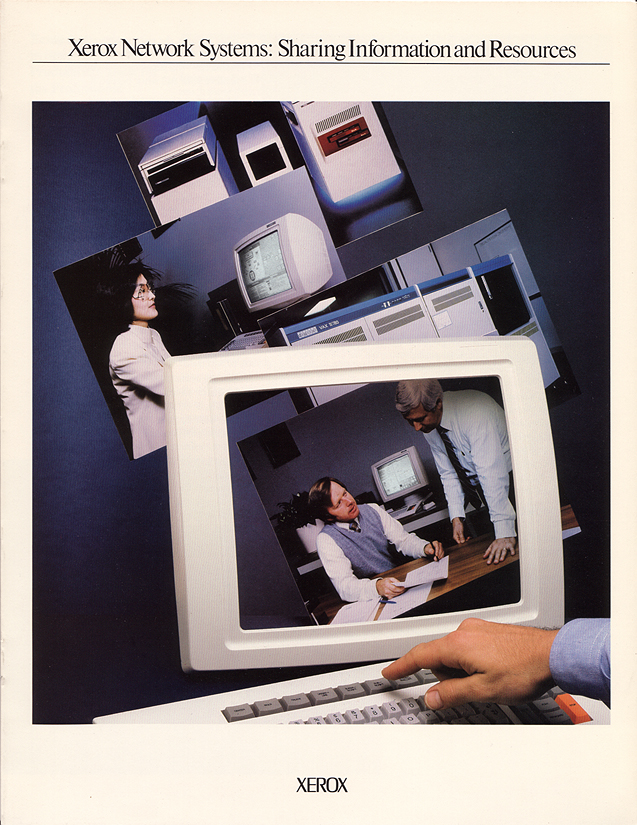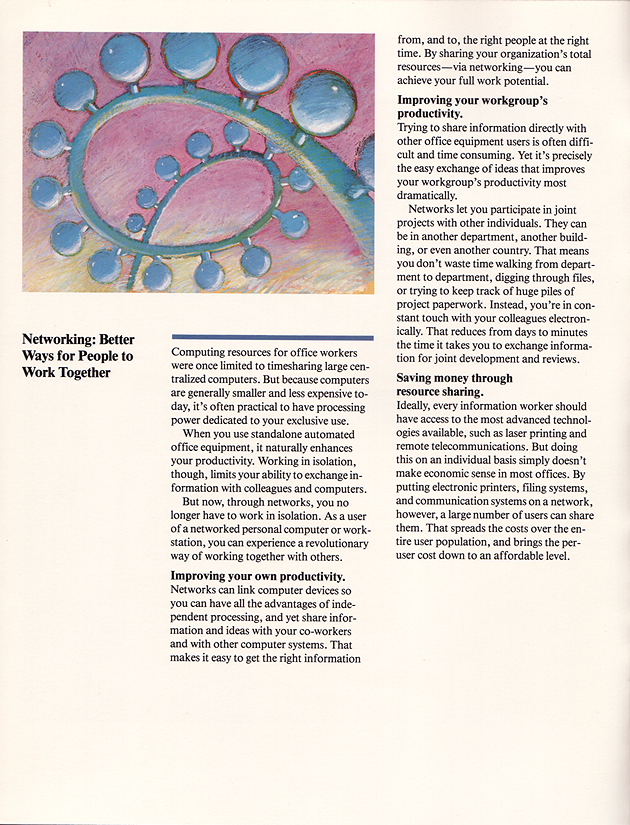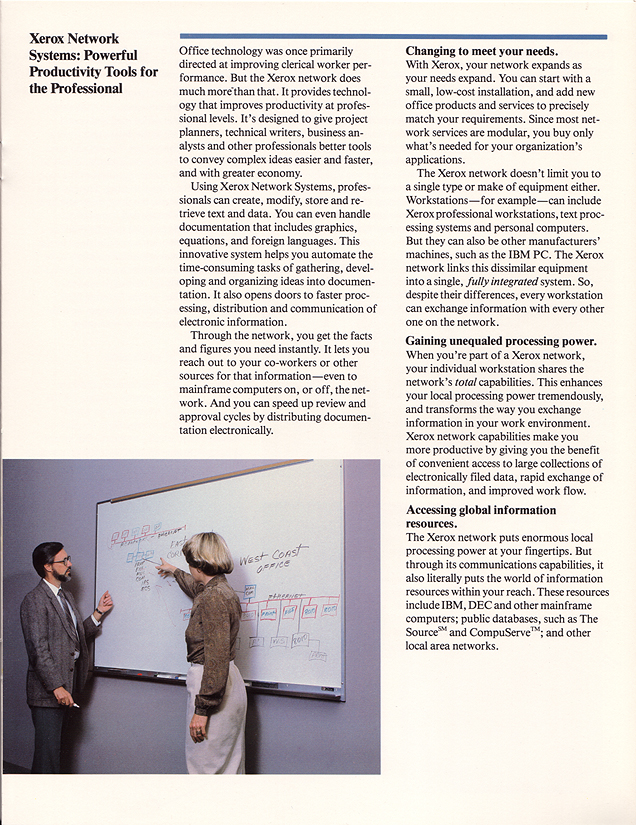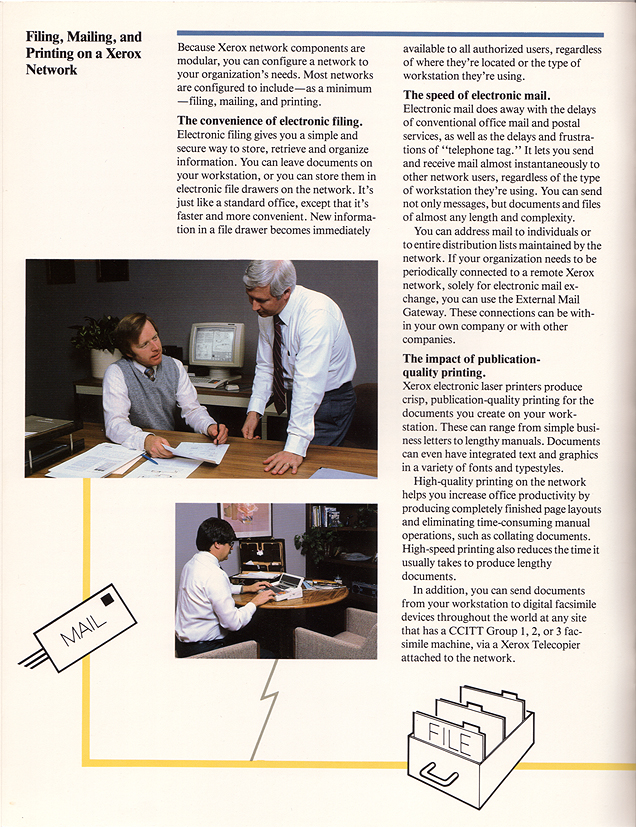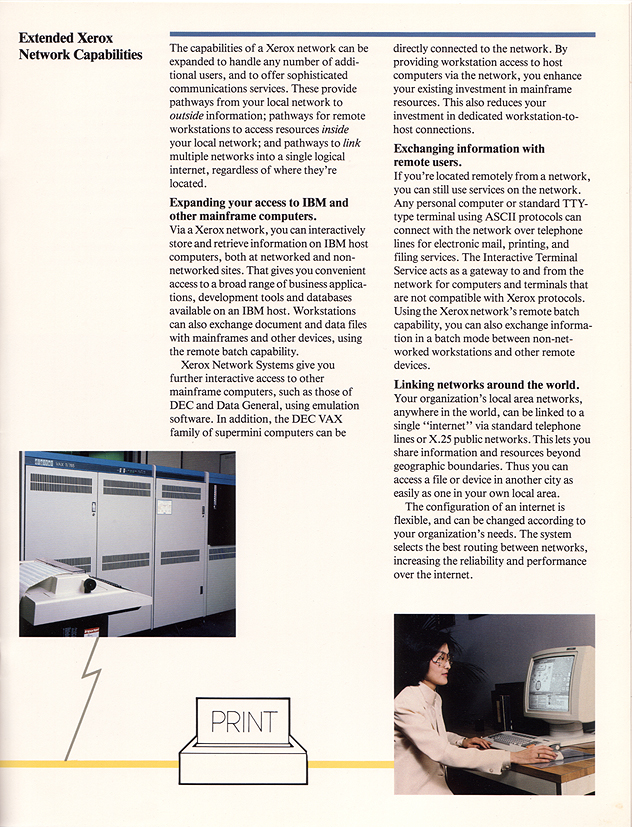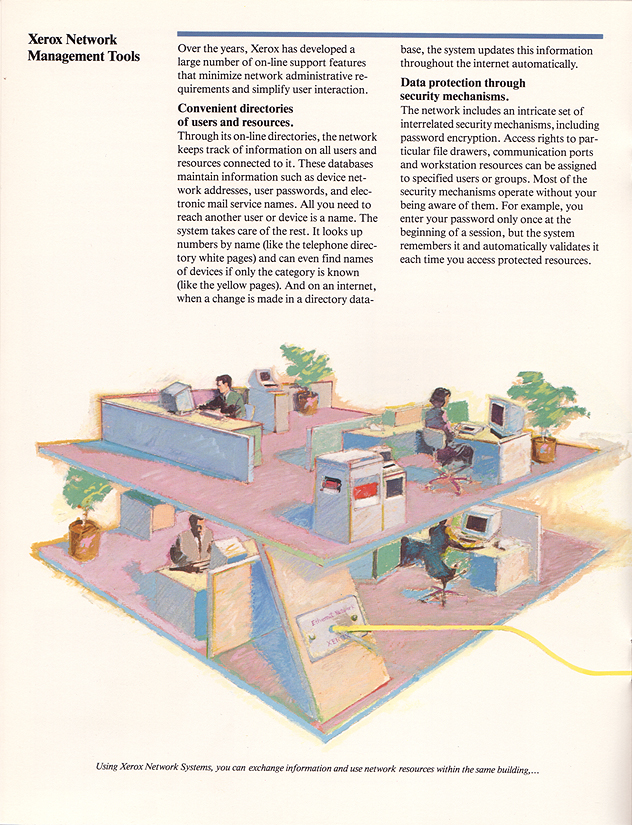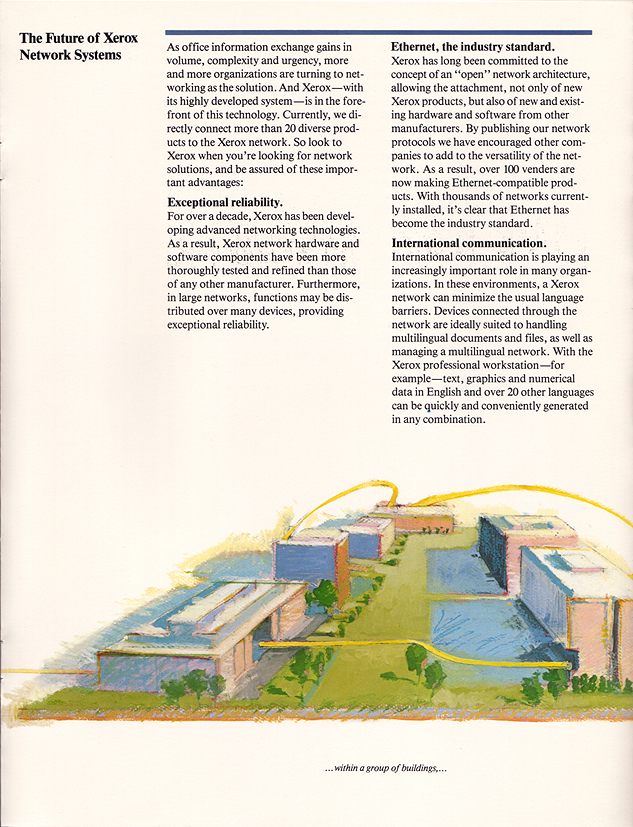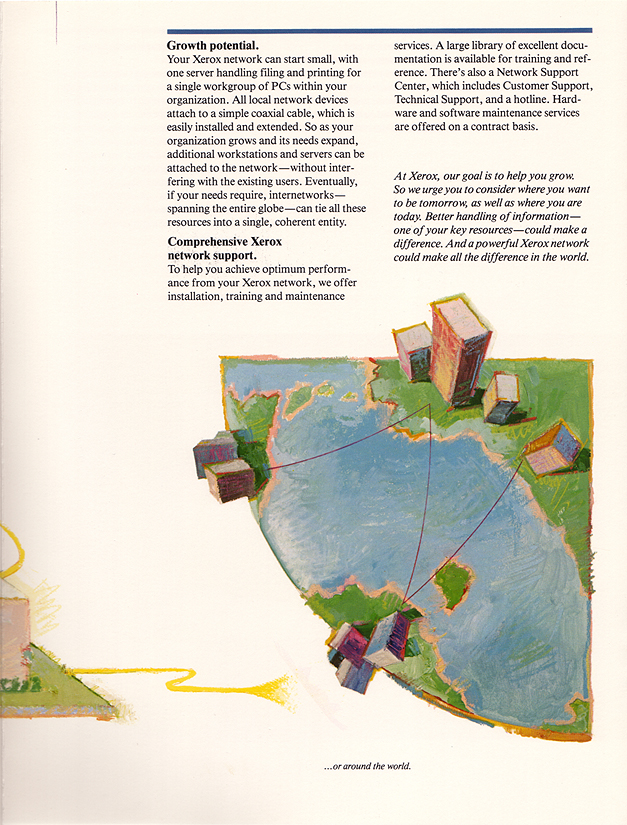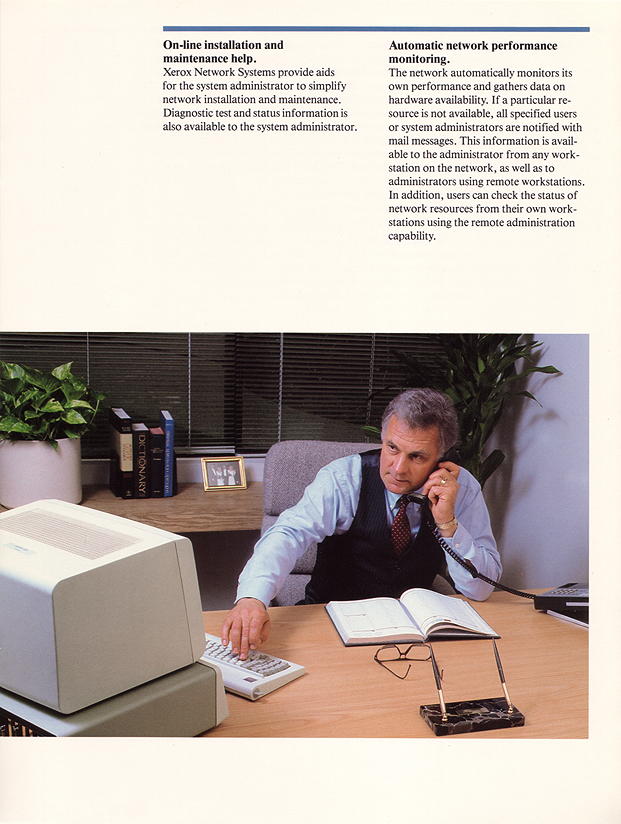 See Also:
Back to Dave Curbow's Xerox Star Historical Documents
The Digibarn's page on the Xerox 8010 Star Information System


The Digibarn's extensive collection of Xerox computers and other artifacts

Please send site comments to our Webmaster.
Please see our notices about the content of this site and its usage.
(cc) 1998- Digibarn Computer Museum, some rights reserved under this Creative Commons license.