Home | About | Collections | Stories | Help! | News & Links | Friends | Lets Talk! | Events & Visiting | Search
Xerox 8000 Network Systems: Print Server
This brochure talks about the first print server for the office. Prior to this Xerox was selling the model 9700 -- a very large (and very fast!) laser printer for printing bills (e.g. by the telephone company). But that wasn't practical for use in an office. And, it had to be driven by a 9-track tape drive. The print server below was connected via Ethernet and could be used by anyone on the network.
The printer (shown on the right) was actually a modified mid-range Xerox copier (12 pages per minute). The server (middle box) was the same processor as used for the Xerox Star desktop workstation. It ran the same operating system, Pilot. But, instead of the Star framework and applications it ran the Services Common Software layer and then the Print Service software. The same box could also run a File Service, Mail Service, Clearinghouse (directory service), Authentication, Internetwork Routing and other services. The server didn't use the large (and expensive!) bit-mapped display of the Star workstation. Instead it used a regular glass TTY although even that wasn't required as all services could be remotely administered.
One interesting aspect of the Xerox Network Services, which hasn't been duplicated even today, is the ability to find printers in a remote location. It was very common when I was working in the El Segundo office of Xerox to need to print something for a colleague at another location. I could send the document to them and have them print it, but I could also browse the network and find a printer near my colleague -- whether they were in Palo Alto, Tokyo or Welyn Garden City, UK.
---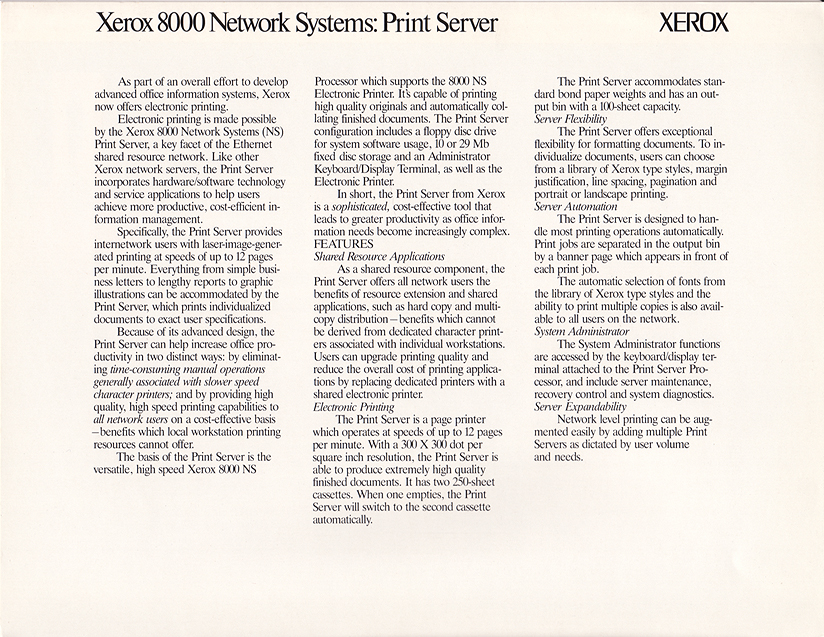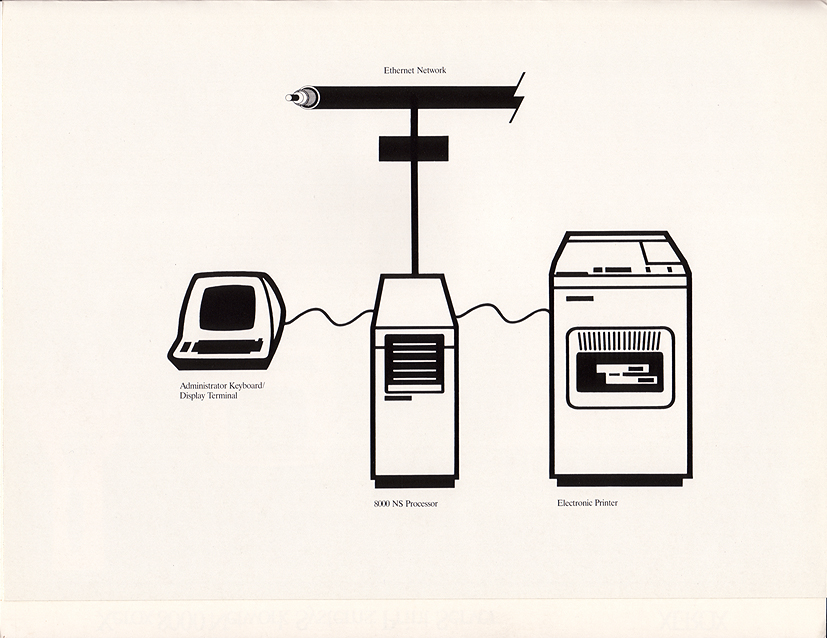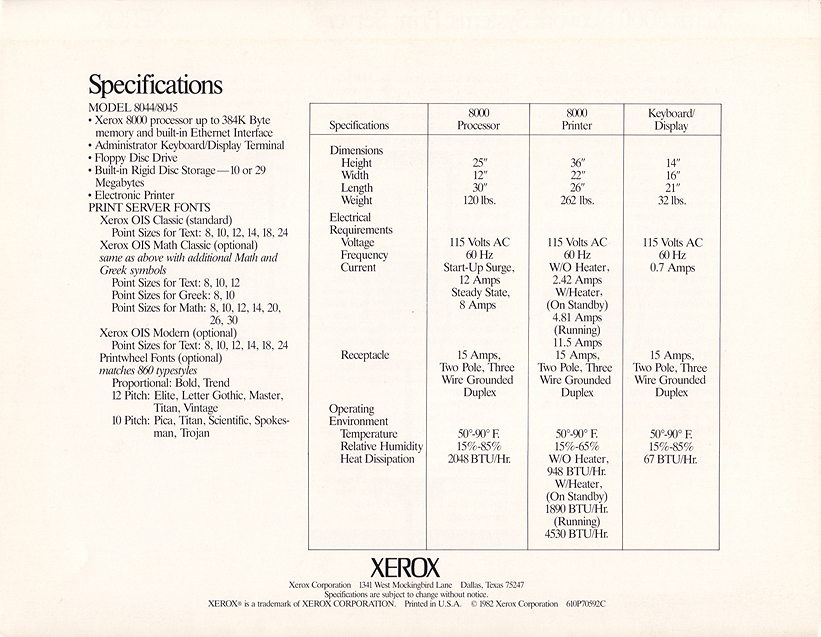 See Also:
Back to Dave Curbow's Xerox Star Historical Documents
The Digibarn's page on the Xerox 8010 Star Information System


The Digibarn's extensive collection of Xerox computers and other artifacts
Please send site comments to our Webmaster.
Please see our notices about the content of this site and its usage.
(cc) 1998- Digibarn Computer Museum, some rights reserved under this Creative Commons license.