Home | About | Collections | Stories | Help! | News & Links | Friends | Lets Talk! | Events & Visiting | Search
NorthStar Advantage
NorthStar Computers was also as The Original Kentucky Fried Computer and made very reliable systems in the late 70s and into the 80s. The Advantage was an all-in-one system produced starting in 1982 and combined the reliable NorthStar 5.25 floppy disc sub-system with 8-bit or 16-bit S-100 bus internal boards, indestructible keyboard and high-resolution display. The DigiBarn also has a hard disk subsystem for the Advantage with multiple hard disks in a "brick" cabinet weighing in at 80+ pounds!
Thanks Dave at the Weird Stuff Warehouse for this system!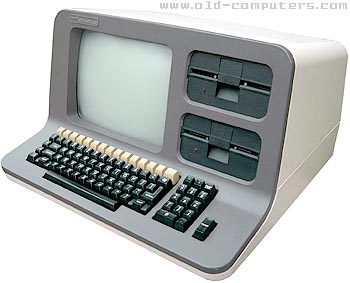 NorthStar Advantage
(image courtesy Old-Computers.com)
Please send site comments to our Webmaster.
Please see our notices about the content of this site and its usage.
(cc) 1998- Digibarn Computer Museum, some rights reserved under this Creative Commons license.