Home | About | Collections | Stories | Help! | News & Links | Friends | Lets Talk! | Events & Visiting | Search
GRiDcase 2
The GRiDcase 2 was a successor to the Compass by GRiD Systems. Thanks Tom Griner for this swell donation! Tom writes:
It is a "GridCase2" with the higher end LCD (green/blue) although by today's standards the LCD is very crude. It has MSDOS 2.11 and a bunch of apps burned on ROM that fit in the ROM tray in front.
Know any more about this GRiD? Contact us!
See Also:
See all of the GRiDs at the DigiBarn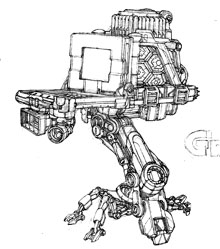 Visit GRiDdroid and other Compubots by Kiel Bryant Hosier
Please send site comments to our Webmaster.
Please see our notices about the content of this site and its usage.
(cc) 1998- Digibarn Computer Museum, some rights reserved under this Creative Commons license.