Home | About | Collections | Stories | Help! | News & Links | Friends | Lets Talk! | Events & Visiting | Search
Altos MP/M Multi User CP/M System and 886 System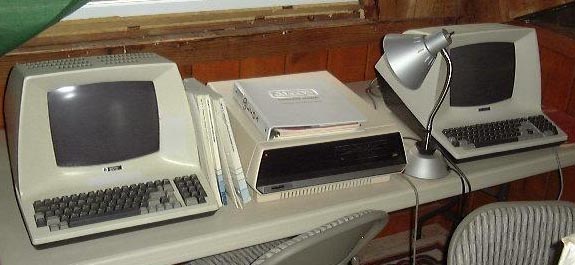 The above Altos 586 or 686 system is running a multi-user version of CP/M called MP/M. Two televideo termianls allow two users to utilize the same machine.
Thanks Derek Thornton for the donation of a second Altos system to the Digibarn, this fine dual cabinet Altos 886 system (with Monitor!).

Know anything about this system? Contact us!
See Also:
Old-computers.com's page on the Altos 586/686
Please send site comments to our Webmaster.
Please see our notices about the content of this site and its usage.
(cc) 1998- Digibarn Computer Museum, some rights reserved under this Creative Commons license.