Home | About | Collections | Stories | Help! | News & Links | Friends | Lets Talk! | Events & Visiting | Search
Digibarn Stories:
Bell's Law Paper for the Birth and Death of Computer Classes
a theory of computer evolution
for IEEE-SSCS.98-070707
Thanks to Gordon Bell for providing this draft of the paper. Find the full PDF version here and images from each page below.
See Also: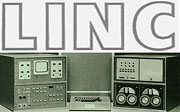 Our main pages on the LINC Story
Back to other Stories
Please send site comments to our Webmaster.
Please see our notices about the content of this site and its usage.
(cc) 1998- Digibarn Computer Museum, some rights reserved under this Creative Commons license.